Sylphit-Duo – constant server monitoring with no aisle protrusion
Posted on October 20, 2013 by KVMG-CMS | 0 comments
Sylphit-Duo rack-mount KVM console drawer is the network administrator's tool of choice when working in space-restricted server farms, crowded industrial and factory environments, and facilities where it isn't convenient or cost-effective to install a full-sized console to interface with a multi-server rack.
Dual-Rail - Dual Functionality
Sylphit-Duo features a separate slide-out drawer for the keyboard and mouse, allowing to have the display folded up an visible while the keyboard/mouse is "tucked in", occupying virtually no aisle space in front of the rack. Pull out the (lower) keyboard/mouse drawer, and the display drawer slides out open with it. Pull out the display drawer, and the keyboard/mouse drawer remains in place.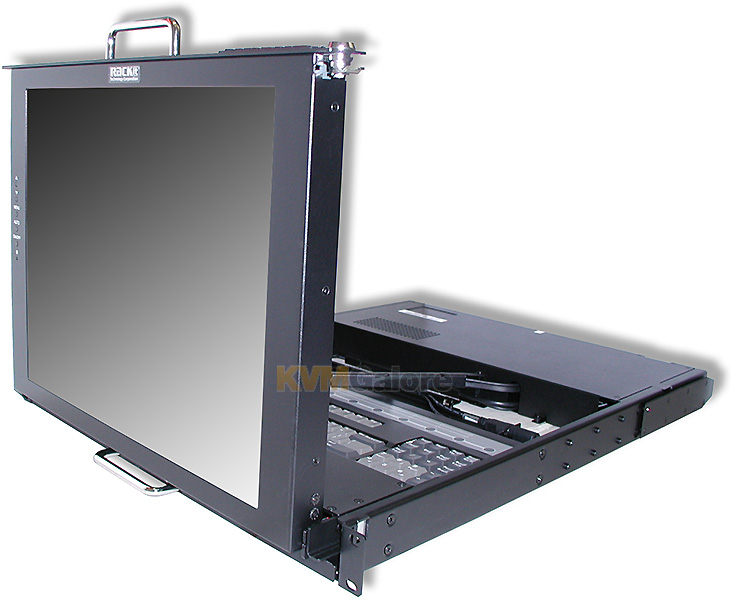 Only 1 Rack-Space, Even with Visible Screen
The Using only 1U of EIA rack space (1.75" high), Sylphit-Duo KVM console drawer is designed for space-saving 19-inch rack-mount applications that require little keyboard/mouse interaction, allowing flush-with-the-rack video monitoring without protruding out of the rack, or even when the rack's front door is closed. 

Sylphit-Duo is now available supporting any mix of USB and PS/2 servers, with single-port, 8-port or 16-port models.
Need help? Call KVMGalore at 1-800-636-3434 or submit your question.