Stream digital media from a computer's USB source to an analog/digital sound system
Posted on July 30, 2013 by KVMG-CMS | 0 comments
Gefen's new High Resolution USB to Audio Decoder outputs analog and digital audio from any computer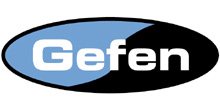 Connectivity solutions provider Gefen today announced a new solution that promises the highest quality audio possible when using digital audio from a computer as the source.
The new GefenTV High Resolution USB to Audio Decoder supports resolutions up to 192k so it is ideal for anyone who wants high fidelity sound coming from a computer-based audio source like iTunes, Pandora or Rhapsody.  It also eliminates the static and noise that you typically hear when decoding analog audio to digital audio using the traditional analog audio format.
GefenTV High Resolution USB to Audio Decoder has a tiny footprint, ideal for in-room applications.  It sits between the USB port of the computer or laptop and a two-channel amplifier and speakers.  Audio is output as digital (optical), analog (L/R) or via the headphone jack.
The technology used in the USB to Audio Decoder includes a digital interpolation filter and a high quality digital to analog (DAC) converter to enhance performance.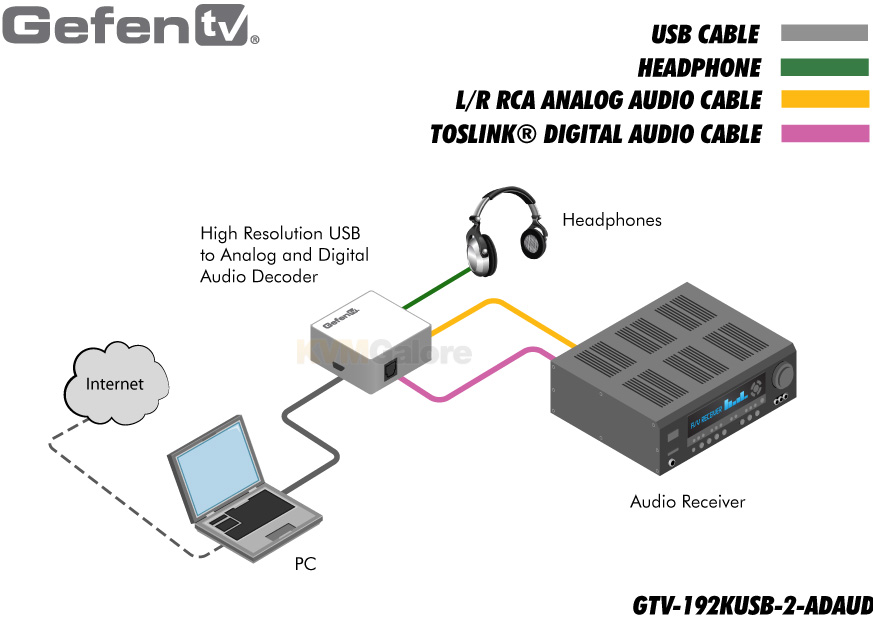 Need help? Call KVMGalore at 1-800-636-3434 or submit your question.