meDrive – Everyone's drive at school
Posted on March 4, 2013 by KVMG-CMS | 0 comments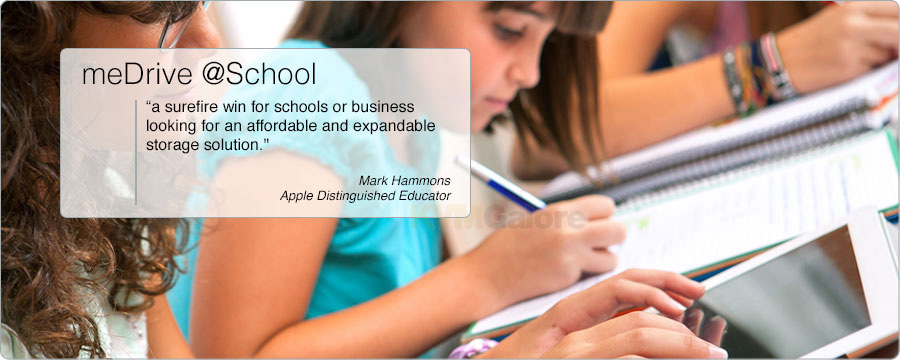 "Kanex meDrive provides a safe, effective, and inexpensive solution to cloud based storage solutions that's easy for teachers to use on the existing district network. Teachers can quickly share files with students on nearly any device, and students just as rapidly share completed work back with the teacher."
- Robert Craven
Director of Technology and Media Services
Fullerton School District, CA
meDrive + iWork Files
Users of keynote®, Pages®, Numbers® will find meDrive ideal for local file sharing with its built in WebDAV support. Users can save and access iWork files to a local drive for easy access and sharing.  Ideal for classrooms looking for an alternative to Dropbox and other cloud based storage.  Teachers can create a secure local cloud in their classroom without having to log onto the Internet or pay monthly service fees.
Need help? Call KVMGalore at 1-800-636-3434 or submit your question.