Is it a HotSpot? – no, it's mySpot!
Posted on November 7, 2012 by KVMG-CMS | 0 comments
Okay all you iPad and iPhone users… have you ever been in a hotel or conference room that does not have Wi-Fi – but only an Ethernet Internet connection? You know the challenge of connecting your iOS devices to an Ethernet connection – you can't!
KVMGalore has a handy little wireless access point called: Kanex mySpot that turns your Ethernet Internet connection into a Wi-Fi hotspot.  mySpot is a travel-sized, easy to use wireless access point, enabling anyone to setup their own private, secure Wi-Fi network.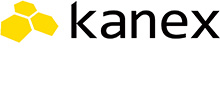 mySpot creates a personal wireless network from a single Ethernet port, that provides internet connectivity, enabling reliable wireless-g connectivity for up to 5 of your devices. Powered by any USB port or charger, setup is easy to complete - just plug it into a USB port for power, connect an Ethernet cable, and surf!
Featuring personal security settings, mySpot is ideal for iPhone, iPad, MacBook and other mobile devices. Offering highly secure, reliable wireless connectivity, mySpot is ideal for travelers looking for dependable connectivity in a pocket-sized solution. It's super simple to use too. Simply pop out the USB connection and plug it into a USB power source. Connect the other end to an Ethernet/LAN cable and you are ready to surf the web! Use your laptop, iPad and other mobile devices simultaneously.
 Need help? Call KVMGalore at 1-800-636-3434 or submit your question.