Auto-scan, multi-screen or split-screen?
Posted on April 1, 2013 by KVMG-CMS | 0 comments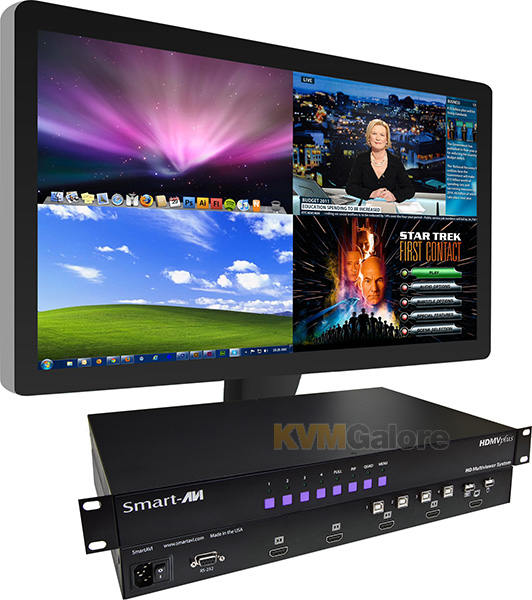 Auto-scan* is neat, but can you afford to miss the visual of the other 3 video-sources as your switch completes the auto-scan cycle?  Of course you can set up multiple screens (each displaying video from a different source), but how effective is it to carefully monitor four screens?  And do you have that kind of real estate available?
Picture an air traffic control environment, where several computers are required to monitor the progress of flights and flight information.  With a split-screen KVM switch, the user is able to manage each computer and visually monitor the progress of all computers on one screen - without having to switch between sources - making it the perfect solution for multitasking.

Use split-screen KVM switches to simplify the management of multiple video sources by accessing and controlling them from a single set of controls on one display.
* Auto-scan – A mode in which the KVM switch automatically scans through the live connected computers, displaying the video of each computer on the screen for a user-defined period of time before automatically moving to the next-in-line live computer.
Need help? Call KVMGalore at 1-800-636-3434 or submit your question.